The first Porsche sports car was approved for road use in Germany in 1948. Porsches soon found their way to America – by 1950 an importer had two in New York. But that first model – the legendary 356 – did not sell well in the United States. It was expensive (imagine that) and exceptionally well-run by post-war standards, but was underpowered for the American market at 59 horsepower.
So, Porsche developed its first car with American consumers in mind. The 1953 Porsche 356 America Roadster had more power (70 horsepower). Porsche also lightened it up with an aluminum body and spartan amenities like a folding fabric roof.
The company only built 16 of them. But the model made Porsche's reputation in America. 70 years later, Stuttgart has decided to pay tribute to him with an anniversary edition.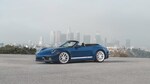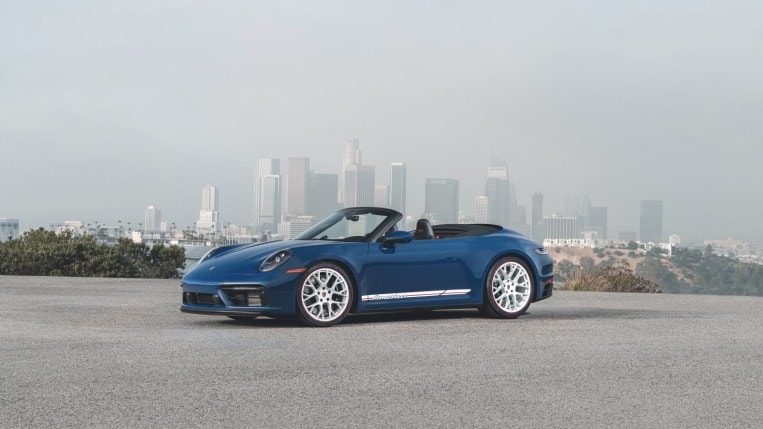 Red, white (sometimes gray) and blue
The 2022 Porsche 911 GTS Cabriolet America Edition is only available in Azure Blue, with white stripes and Guards Red low on the body sides. In case you somehow miss the point of the red, white and blue, Porsche has written "America" ​​right on the stripes. They also hand painted the RS Spyder wheels white with red trim. Satin black frames the windshield – a touch Porsche says it won't use on other 911s this year.
Porsche loyalists know that a special edition gets a special price. These start at $184,920, plus a mandatory destination fee of $1,450.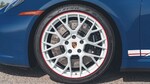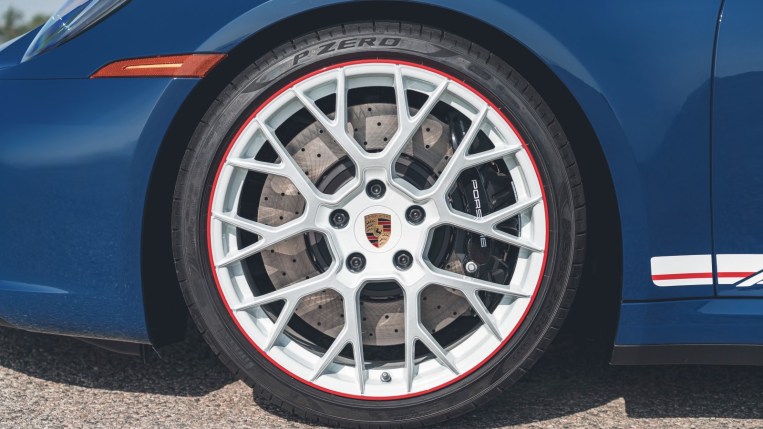 Inside, Uncle Sam's Porsche gets double-stitched black leather upholstery in Guards Red and Pebble Gray (it looks almost white). Designers etched "America" ​​into the armrests and included illuminated scuff plates to honor the 1953 model. Even the key is unique – painted azure blue and presented in an embossed leather pouch with that same "America" ​​script.
For just $7,510 (remember Porsche is expensive?) Porsche will add more decor to the cabin, with red and almost white stitching on the floor mats and shifter trunk, a red logo on the seats and a red 12 hour mark on the steering wheel.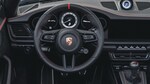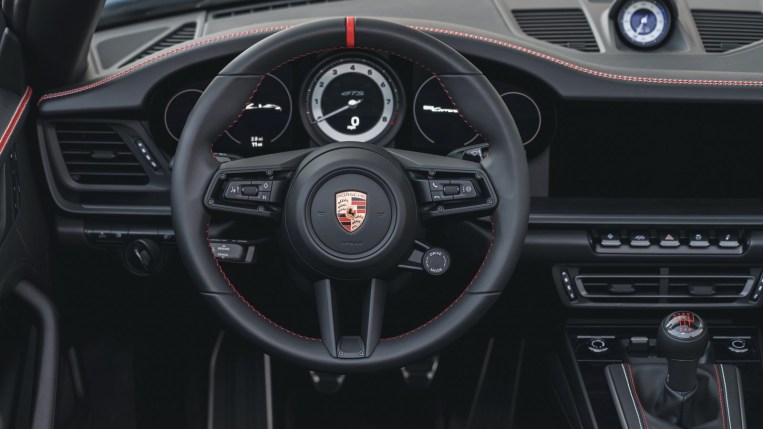 No performance upgrades
Unfortunately, Porsche did not add 11 horsepower for this anniversary. Mechanically, the new America Edition is a standard 911 GTS. That means a 3.0-liter twin-turbocharged flat-six making 473 horsepower. It is offered only in rear-wheel drive with a 7-speed manual gearbox. The upgraded Porsche Active Suspension Management (PASM) system is standard, as is the Sport Chrono Package with its performance modes and dashboard-mounted stopwatch.
Porsche plans to build only 115 examples of the American edition. 100 will come to the United States and 15 will be sold in Canada, probably to be sold to expatriates.