Aunt Carol Carter has struggled to stay home for six years.
But in just a matter of weeks, the 72-year-old retiree could be deported. She says she's not going anywhere.
"I am upset because no one listens to me, they never listen to me," said the elder from Kamilaroi.
Aunt Carol has lived in social housing in Revesby, South West Sydney, for 21 years.
She grew up in a family of nine, but things couldn't be more different now without living siblings, children, and a limited support network.
For the past two decades, she has lived with Guillain-Barre Syndrome – a rare neurological disorder that has caused her to lose feeling from her "nose to toe" and means she has to use a wheelchair to stay mobile.
"I can't peel the potatoes or pick the grapes."
Since 2015, she has struggled to stay in her house – if she were to move, she said, the house must meet her specific health needs.
The NSW government wants to relocate her to a new house a few blocks away so they can develop the area and build 18 new social housing units.
But Aunt Carol says it's not that simple.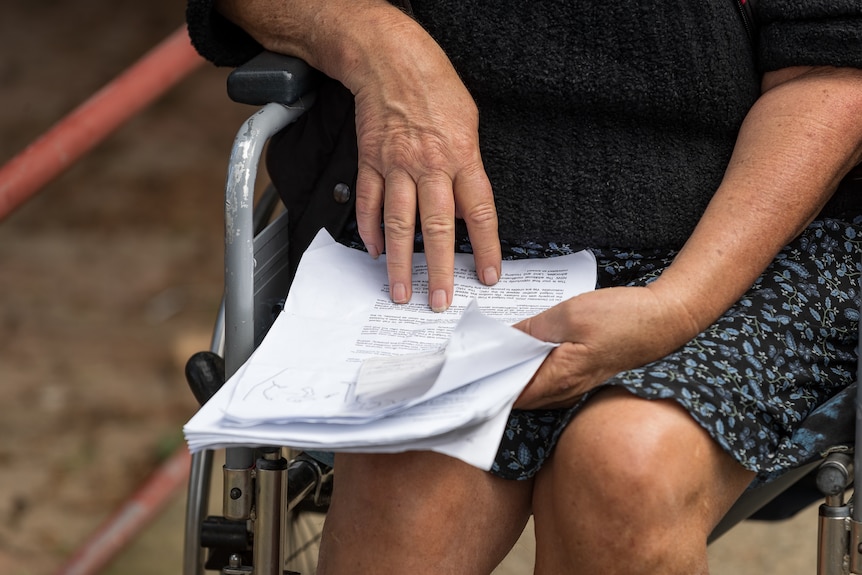 "It's so hard that they don't understand… I can't learn new tasks," she said.
"My body is numb, my hands, everything I touch is like velvet."
"If I can't see my feet, because my whole body is numb, then I could have an accident."
In a statement, the NSW Land and Housing Corporation (LAHC) said Aunt Carol signed a lease to move to a new property in Revesby after "extensive consultation" – something she disputed and fought for.
"Specific modifications to the property were recommended by an occupational therapist hired by the tenant and this work has since been completed." the statement said.
"Once the tenant moves into the new property, this will allow LAHC to move forward with the development of 18 new homes tailored to the needs of those in need.
His case has come before the Housing Appeal Board twice in the past six years and all mandated work has been completed.
Aunt Carol says some of the changes she needs to live safely have not been made.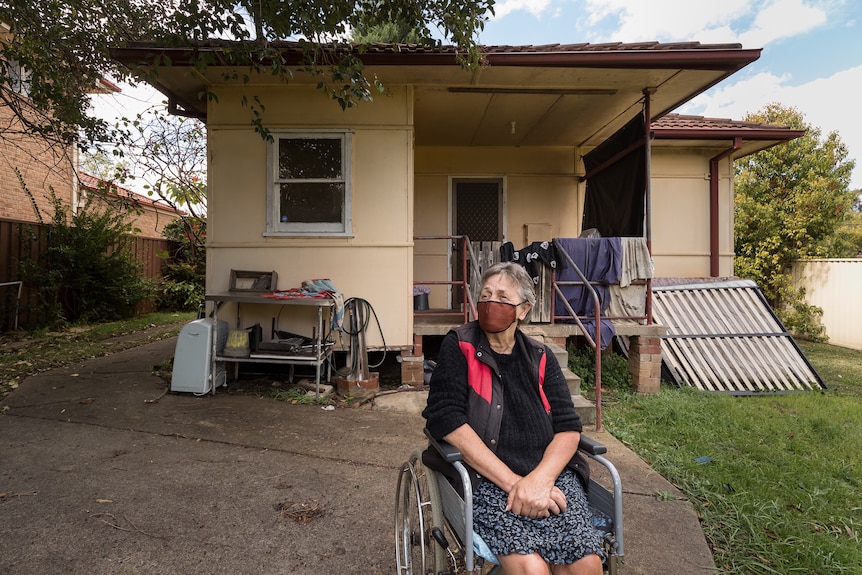 She worries the railings are "too thick to grip" and the ramp is too wide and long, while the design of the kitchen "prevents her from moving safely."
"They think this house is suitable for anyone in a wheelchair or with any disability, which is not correct," she said.
"They don't worry about my safety or my health – they just want what they want."
"Why can't they build around me? I have only a short time to do so I will join my ancestors."
Aunt Carol works with Metro Assist, a nonprofit advocacy group for diverse communities based in South West Sydney.
Tomorrow, the Tenant Assistance Service will provide a response to the state government regarding its eviction notice.