A couple whose bathroom door wouldn't open were shocked to find their new kittens had locked themselves inside.
The cheeky young cats had somehow opened a drawer inside, making it impossible to open the door with the handle.
Hilarious photos taken by owner Julee Balko, slipping a phone under the door, show the mischievous animals looking innocently at the camera.
Balko, of Sammamish, Washington, explained, "I'm a huge animal lover, and although we've raised over 30 kittens, these two kittens – Dandelion and Bumble – are ours.
"I told my daughters when we moved into our house in Sammamish, that they could adopt kittens. So we were only two weeks in our new house when this happened, that's why banging the door did not appeal to me as much.
"When you first get kittens, it's a good idea to put them in a safe space like a bathroom where they can train faster and acclimate. We also have a huge rescue dog, we wanted therefore introduce the animals to each other slowly.
"I thought we had done a great job of protecting the bathroom from kittens until one day I went to open it and couldn't.
"My husband, James Alvarez, had the brilliant idea of ​​putting the phone under the door to try and figure out what was blocking it.
"When we saw the drawer and the kitten staring directly at us, we burst out laughing.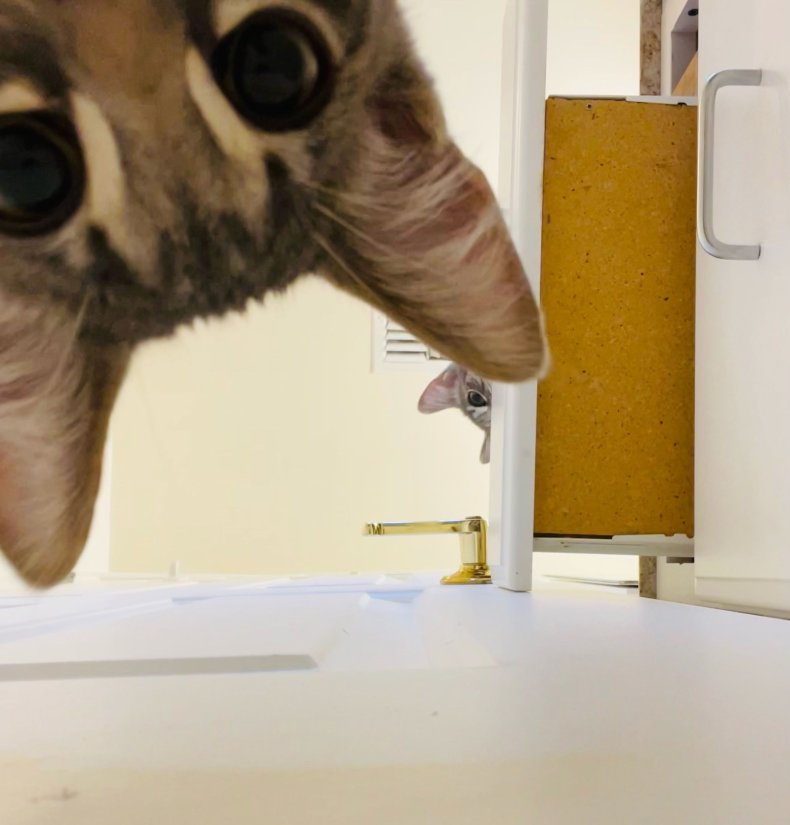 "We tried to slide different things under the door to close the drawer, and the kittens thought it was so much fun to knock everything we put under it.
"Sticks, long clips, coat hangers, basically any thin object in our house that my kids and I could find that would fit in or under the door slot.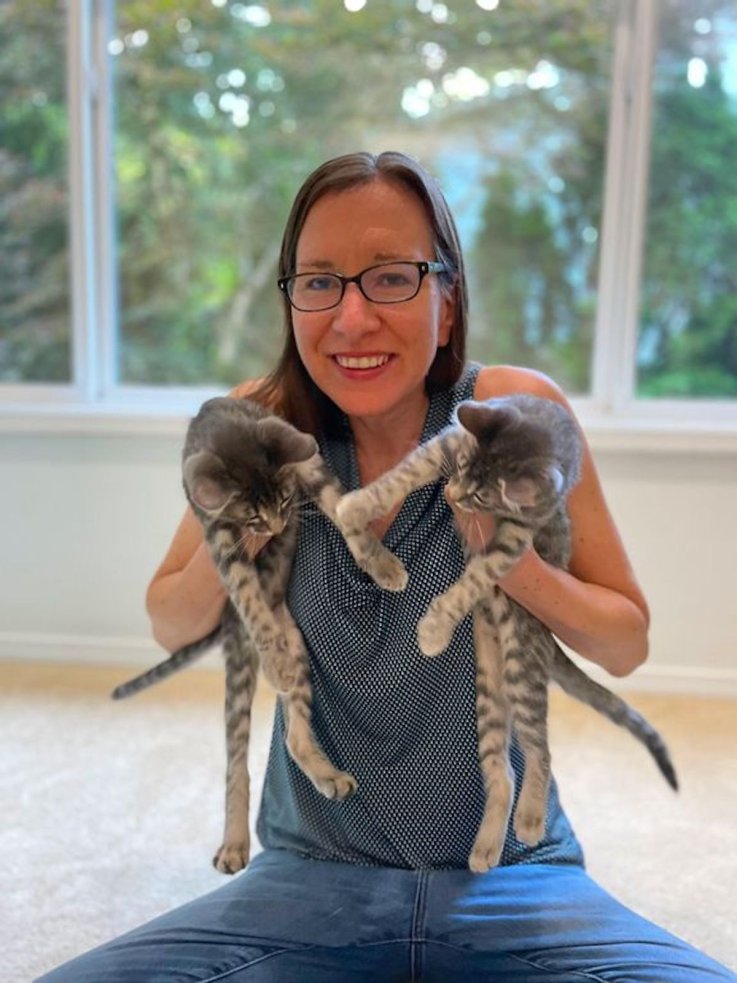 Julee Balko, from Sammamish, Washington, said: "I am a huge animal lover, and although we have raised over 30 kittens, these two kittens – Dandelion and Bumble – are ours."
Julee Balko, SWNS/Zenger
"The hinges were inside the door, so we couldn't access them from the outside, so we couldn't remove the door. The screws for the door lock were also inside, so we couldn't take it off either.
"Once in a while, I would stick my phone under me to see if we were making any progress. And each time, we would see something hilarious.
"It took us over an hour to close the drawer and release the kittens.
"My husband and I were taking turns trying to close the drawer, and I was bored waiting for my turn – so I decided to tweet about it. The rest is history.
"The other cat finally got out of the drawer, then my husband closed it tightly with a wire coat hanger that we had made thinner, put it under the door and kind of closed it shut.
"It's amazing how many wonderful stories of crazy antics of cats and dogs have been shared.
"Our cabinets are now taped shut. Also, yes, as many people have pointed out, this is terrible bathroom design.
Balko, a freelance writer and editor, recently published her first novel, The things we keepbut this bizarre incident may have inspired future work.
"My next book actually has a foster dog in it, but maybe after all that my third book will have a kitten."
This story was provided to Newsweek by Zenger News.