The right flooring won't just reflect your style; it will also give your bathroom a nice curb appeal. But let's face it, the best bathroom flooring doesn't come cheap. However, the cost of flooring doesn't have to force you to make inferior choices. This guide reveals the most affordable bathroom flooring ideas on a budget.
Having the best bathroom floor is crucial if you share your bathroom with the elderly or people with disabilities. Getting the best senior citizen shower mats is one way to ensure bathroom safety without compromising on aesthetics. Yet the right flooring offers more protection and a better quality of life.
Here are the best budget bathroom flooring ideas:
– Porcelain tiles
– Ceramic tiles
– Parquet
– Vinyl floor
Four Best Bathroom Flooring On A Budget
Porcelain tiles
Porcelain tiles are reasonable alternatives to marble or stone tiles with dense clay quality and remarkably high moisture resistance. In addition, these tiles are manufactured on very high temperature oven fires which guarantee their quality and durability. These qualities make porcelain one of the most economical options for your budget.
The high water resistance of these porcelain tiles reduces their chances of staining and makes them easier to clean. The dense material of the tiles also makes it one of the most affordable non-slip flooring for your budget.
While these tiles are available in a minimal color gamut, the options available are shaded to hide chips and cracks. This allows you to use your porcelain tiles for decades, even when they are cracked.
Ceramic tiles
Ceramic tiles are made from the same clay materials as porcelain and undergo a similar kiln fire treatment but at a lower temperature. The manufacturing process of ceramic tiles makes them more porous than porcelain and considerably lighter in weight, but ceramic tiles are also water resistant, durable and more affordable.
Choosing ceramic tiles also opens up a wide range of options for you. Tiles are available in many colors and patterns to explore your creativity with bathroom flooring.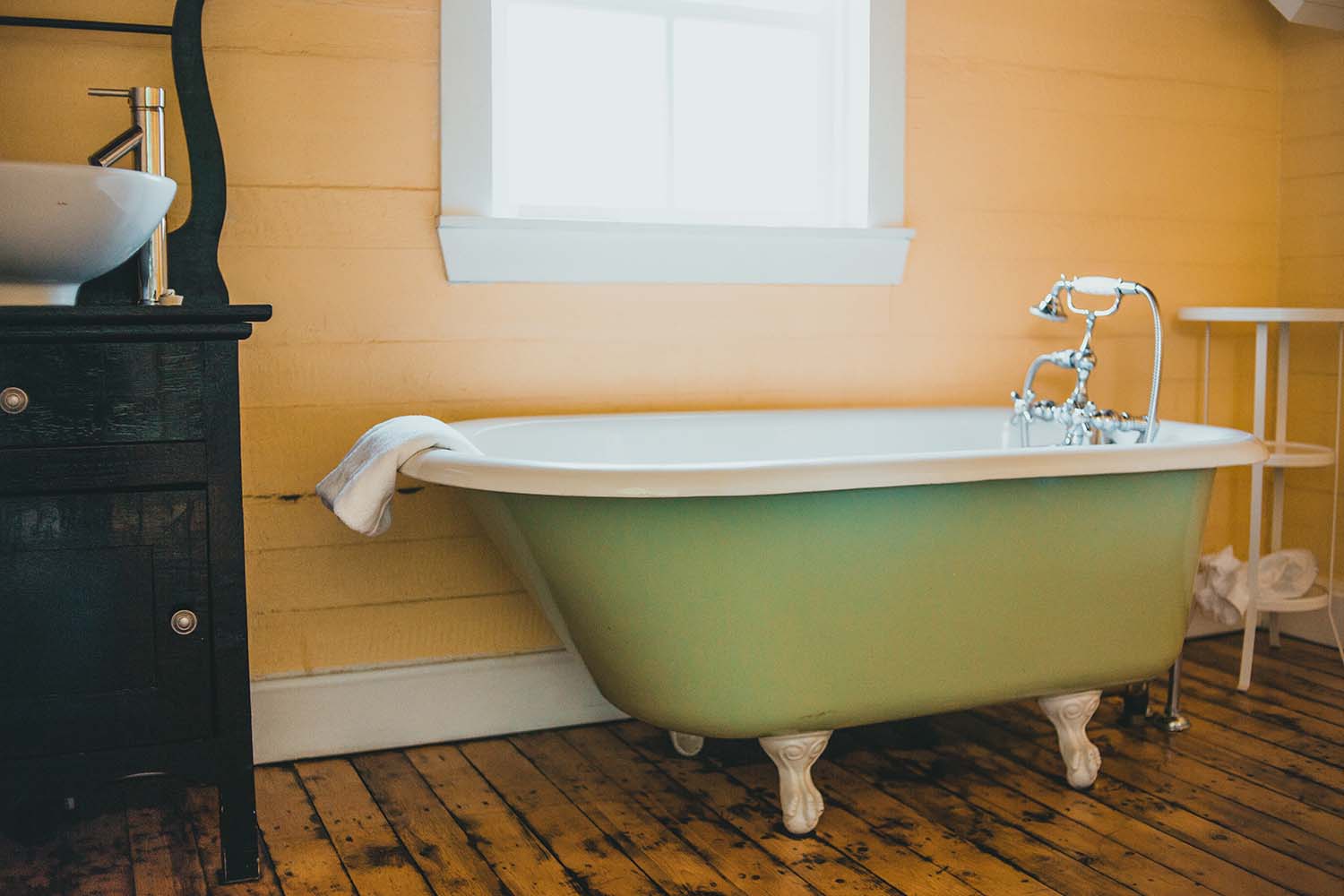 Parquet
Wooden parquet is often seen as a counter-intuitive option for bathroom flooring; there is always a risk that the wood will be damaged by frequent splashing. After all, water and wood don't mix.
However, modern wood treatments have made it a viable option for bathroom floors. Coating these woods with polyurethane makes them more resistant to water damage and sturdy enough for long-term use in the bathroom. Experts and manufacturers have frequently stated that hardwood is water resistant enough to rank among the most practical bathroom flooring options when used properly.
The condition with hardwood or any other wood option is the frequent need for maintenance. Wooden floors should be constantly coated with oil and different finishes to keep them water resistant. You can also explore other flooring ideas like vinyl planks to have wood flooring with the added water resistant protection of vinyl.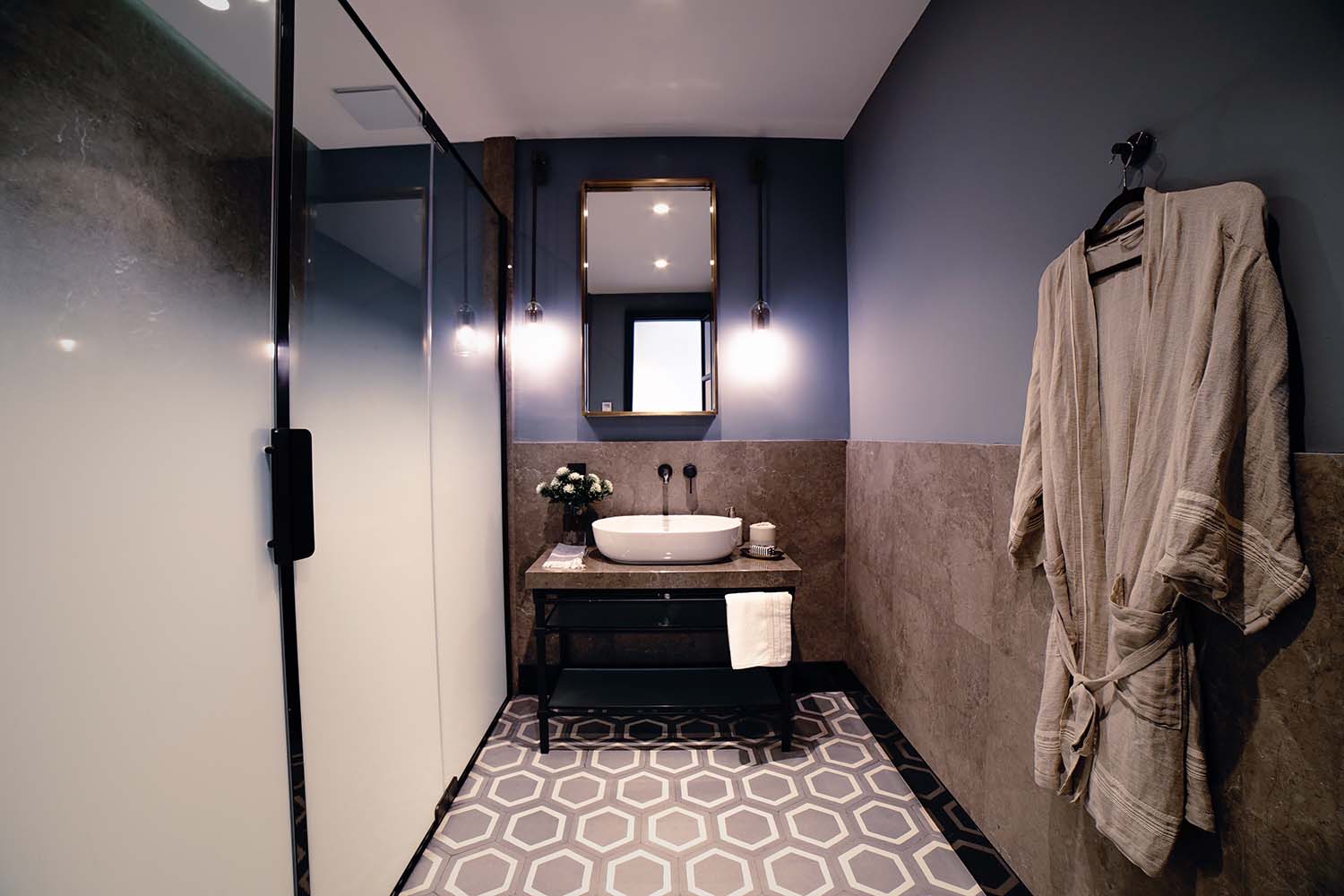 Vinyl floor
Vinyl is one of the most economical flooring ideas. It comes in two varieties of sheets and tiles. Vinyl sheet is a long strip of material that you can lay on your bathroom floor. When glued to wood or other flooring options, sheet vinyl can serve as a protective and water resistant cover.
Vinyl tiles are like the sheet alternative, water and stain resistant. Their dense material also makes them easy to install and a great option for your non-slip flooring.
The flooring options on this list are some of the most affordable options in the world, and their installation is just as inexpensive. You can even save more expense by installing these flooring yourself because they are easy to install.